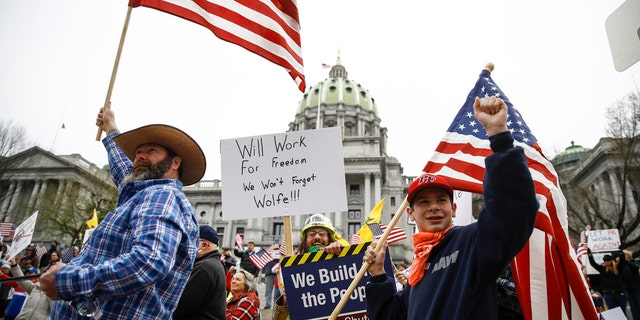 Critics of the scattered "Open Up" protests were quick to circulate a fine article from the Washington Post describing how three brothers committed to gun rights had launched Facebook accounts to promote the protests.
The story, told by Isaac Stanley-Becker and Tony Romm, highlights the efforts of Ben, Christopher, and Aaron Dorr, who "manage a slew of pro-gun groups" across the country. The Dorrs are critics of the National Rifle Association for taking too accommodating a stance toward mainstream politics and the majority of Americans who support some restrictions on firearms.
As the backlash to state-based restrictions on social and economic activity across the states first appeared, the Dorr boys quickly started "<State Residents> Against Excessive Quarantine Groups." Creating virtual groups for Wisconsin, Ohio, Pennsylvania, and New York must have taken minutes of work.
Critics jumped on the Dorrs' gun politics and financial interests in organizing to dismiss the protests as "Astroturf," that is, fake grassroots, and noted other conservative groups in more or less direct support of the protests, charges that appear inaccurate and unfair.
We like to think the movements we like are true expressions of the grassroots, while we want to dismiss those of our opponents are inauthentic fronts for nefarious interests. [Think for a second of how supporters of racial segregation attacked the committed white college students descending upon Mississippi to organize as outside agitators.]
In real life, America is big and diverse enough to support substantial numbers of people willing to employ movement tactics for an exceptionally broad range of causes.
Organizers, sometimes professional and sometimes funded, work to mobilize people on behalf of the causes they care about. They plan events, set dates, sketch out plans, make placards, and sometimes arrange permits, speakers, publicity, and sound systems.
In ancient times, mobilization entailed talking to people–in churches and kitchens, in front of supermarkets and factory entrances. It meant using the phone, showing up a meetings, and knocking on doors.
These days, social media promise a quicker path to an interested audience. Starting a Facebook group is really the least you can do. There is ample evidence that a host of conservative groups publicized the open up demonstrations; indeed, some groups have clamored for credit.
But for any kind of movement, people still have to show up. Real people feeling real grievances. Of course, real doesn't mean right.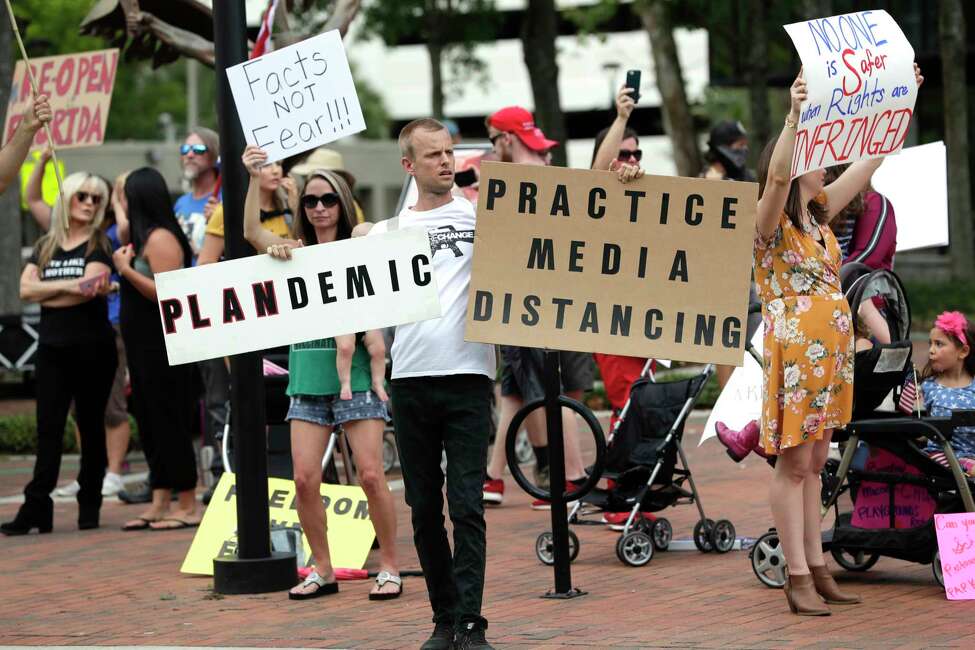 The impulse to dismiss the protests as inauthentic explicitly echoes the recurrent denigrating descriptions of the Tea Party movement as a front of conservative interests, most notably, the Koch brothers. But for a while, thousands of people showed up at town hall meetings and anti-tax demonstrations, organizing their own meetings around kitchen tables. Many of them voted as well.
Effective politics means taking these movements, even if so far small and unpopular, seriously.