About those statues?
The Nazis and Klansmen and associated white racists said they were marching in
Charlottesville to save the statue of General Robert E. Lee on horseback.
Last year Charlottesville's City Council voted to strike the statue and rename what was called "Lee Park" where it sat.  It's now called "Emancipation Park."
How's that for provocation?
It's hard to imagine that young white men hundreds of miles from Virginia could get so worked up about the landscape architecture of a city park.
I went looking for a statement from the organizers about why Lee's statue was so important to them, and it turned out to be more difficult to find than I'd expected. Jason Kessler, who called for the Unite the Right demonstration, was unable to make it through a press conference about the events, and sometime in the past day, his website went down.
But Richard Spencer, who organized a rally in support of a statue of Stonewall Jackson a few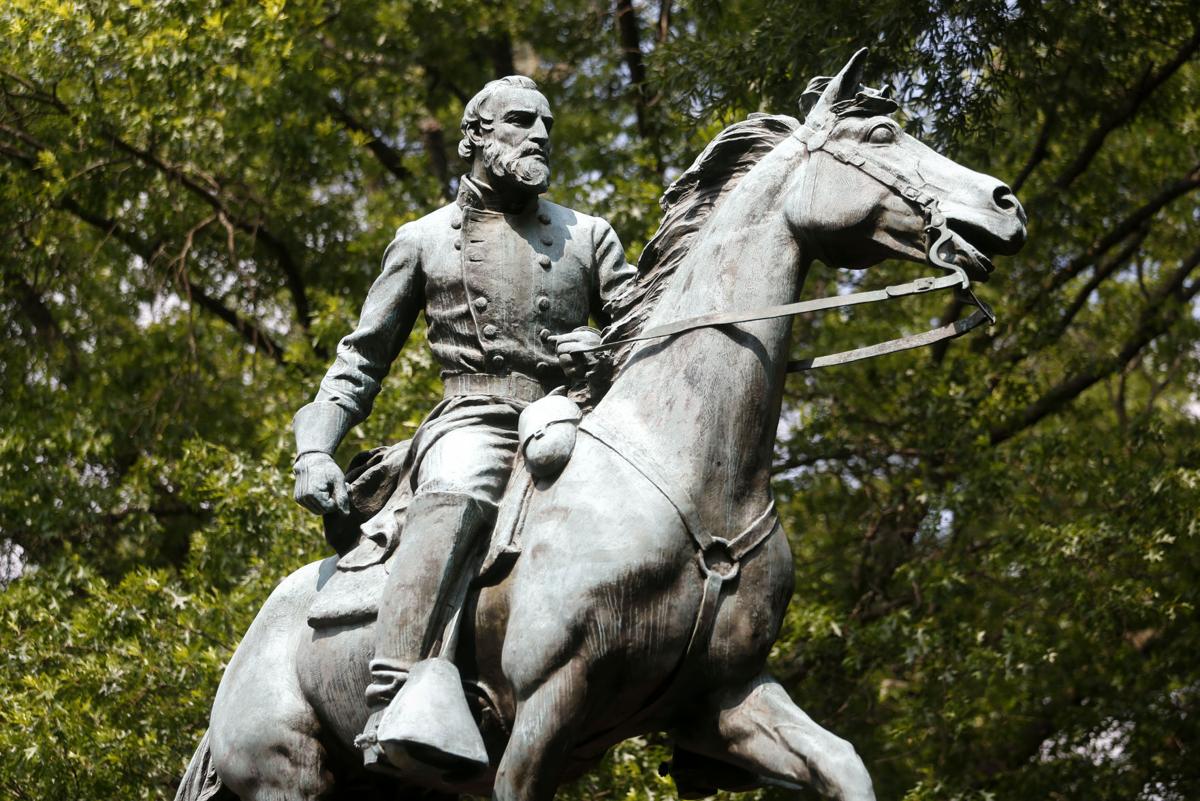 weeks ago, explained it this way: "We will never back down from the cowardly attacks on our people and our heritage. What brings us together is that we are white. We are a people. We will not be replaced!"
It's all about preserving white heritage.
Commemoration of the past is always mostly about the present and the future. Statues and memorials of the Confederacy proliferated in the early part of the 20th century, as another generation of white nationalists were setting up Jim Crow laws and institutionalizing racial segregation, along with a"lost cause" myth of the Civil War that foregrounded nobility and mostly edited out slavery. There are about 1500 Confederate memorials spread across 31 states.
The Southern Poverty Law Center put together a timeline noting how new statues came in packs, pretty much associated with Ku Klux Klan revivals (below).

In Charlottesville, Jackson's statue was unveiled in 1921, before a crowd of 5,000 celebrating a reunion of the Daughters of the Confederacy. A huge Confederate flag was pulled back to reveal the general on horseback. Lee's statue was unveiled in 1924, a highlight of a two-day gathering of the Sons of the Confederacy.
Of course, none of our heroes are pristine; we honor the triumphs that speak to the current moment, and try to make sense of their blemishes. Thomas Jefferson–to cite a Charlottesville example–wrote the Declaration of Independence, designed the University of Virginia, and maintained more than a hundred slaves on his estate, most of whom were sold upon his death. That's a mixed legacy, and there's certainly a lot worth arguing about.
That said, it's tough to make the case to valorize a West Point educated career officer who resigns his commission to take up arms against the United States.
The first bad news for the white nationalist marchers is that their efforts are likely to undermine any attempt to preserve the Lee statue or, for that matter, Confederate monuments all across the South. As demonstrated this past weekend, the statues are exactly the wrong sorts of tourist attractions, and even Southern conservatives are coming to recognize fighting to retain them isn't worth the trouble.
Last weekend on Meet the Press, National Review editor Rich Lowry explained, "I've always been skeptical of the rush to tear all these things down. There's a distinction between Robert E. Lee and, say, Nathan Bedford Forrest, an early figure in the Klan. But if these monuments are going to become rallying points for neo-Nazis, maybe they do all have to go."
Politicians may need to move quickly, or anti-racist activists will beat them to it.