In the wake of a dozen days and nights of protest against racialized police violence,
Virginia Governor Ralph Northam ordered the removal of a statue of General Robert E. Lee, that has loomed over the state capital's Monument Park for more than a century.
Striking the monuments to Confederate Army  commanders that freckle the South has periodically been the subject of political protest and intense debate–most notably in the lead-up to the odious gathering of white nationalists in Charlottesville, Virginia–about an hour's drive from the state capital in Richmond–in 2017.
But Confederate memorials haven't been a prominent grievance in the marches across the United States over the past two weeks. Truth: I've seen calls for indictments and convictions of police officers who kill unarmed black people; demands to reform, defund, or abolish police departments; campaigns to register and mobilize voters; and discussions of wealth, inequality, and white privilege in America–but not talk about the monuments.
Governor Northam had apparently been thinking about the monument to Lee for quite some time, and was determined to do more to address racial injustice.
Whatever commitment to the issue Northam brought to office in 2018 was certainly intensified when someone found and circulated a picture from the personal page in his 1984 medical school yearbook. One photo showed Northam, in blackface, partying with someone else dressed in the robes of the Ku Klux Klan.
Northam's awkward denial, then defense, then apology, led to calls for his impeachment, foiled largely because his constitutional successors were themselves tainted: the lieutenant governor was accused of sexual assault; the state's attorney general admitted that he'd attended a party wearing blackface in 1980–where someone had a camera.
Northam vowed to stay in office and use the remainder of his term-limited time in office to address racial justice. The protests offered additional pressure–and additional chances–to do something. More comprehensive remedies to racial inequality in America require efforts outside the governor's office. Even changing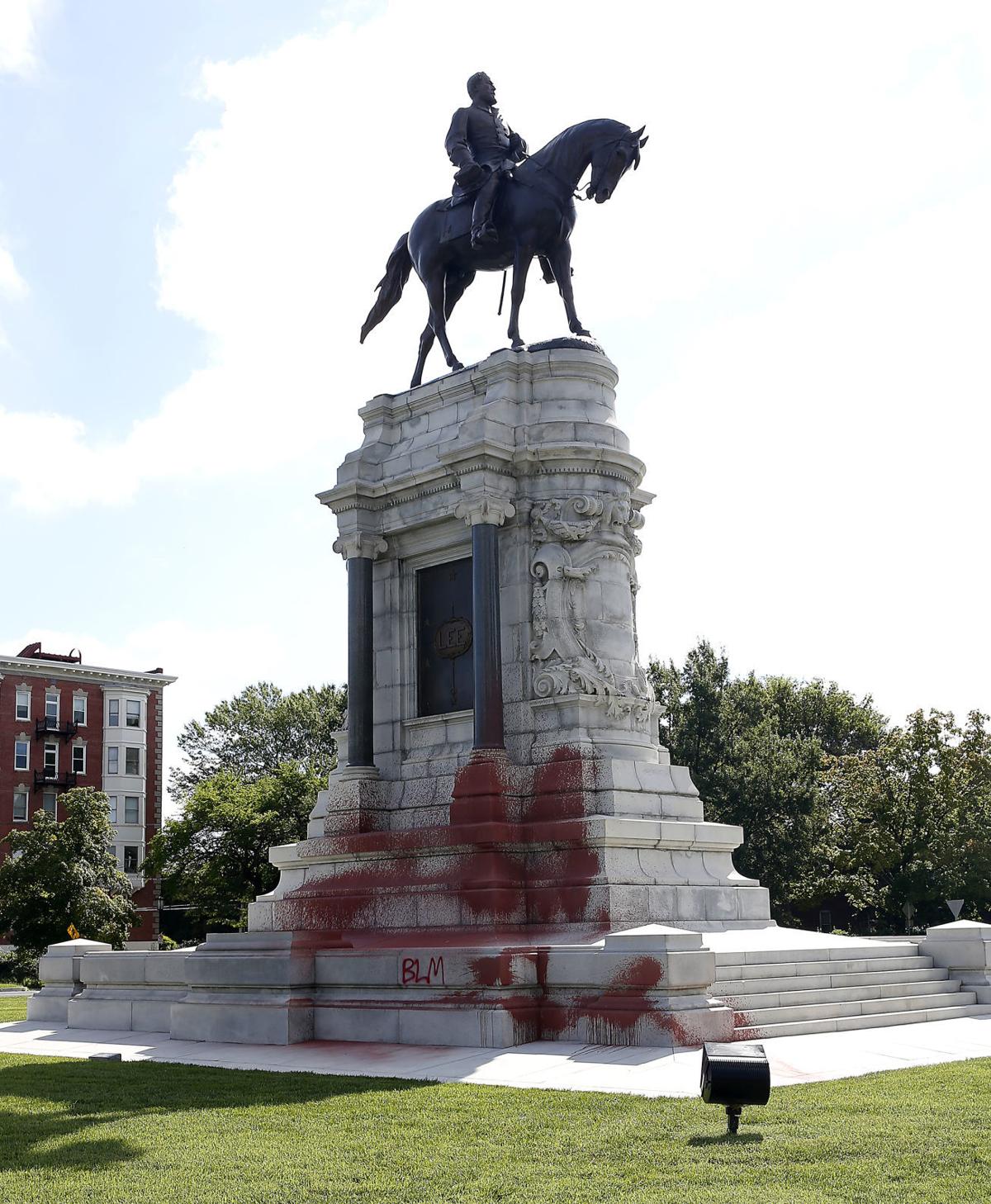 police practices will mean taking on police unions and navigating local politics in a couple of hundred city, town, and county governments in Virginia, and surely ending up in repeated legal challenges. In comparison, taking on the monuments, frequent targets for vandalism, is easier.
In response to public pressure on racial justice, Northam is pulling the levers that he can reach from his office, and those that might actually move.
Anyone who has been watching Virginia politics at all knows the protests about racialized police violence and Northam's particular history contributed to action on an issue that has been on a back burner.
But social scientists, my people, could easily miss it.
The standard protocol for evaluating the impact of social movements on policy involves assessing the demands of challengers and setting some time frame (a few months, a year or two, fifteen years ?) within which to look for changes in media coverage, roll call votes, or policies on the issue. Ideally, the protest and political process would be tracked across a substantial number of similar cases. Northam's response on memorials was a response to pressure on policing, so no match on the proximate pressure. It took place 3 years after the peak of the monument fight, which might count for the earlier protests. Or maybe not. And Northam was particularly committed or pressurable on racial justice issues, but I've never seen "chief executive in blackface" operationalized as an independent variable.
Social movement protest can force political change, but not by itself, and often not how and when activists imagine.