NASCAR (National Association for Stock Car Auto Racing) officials announced a ban on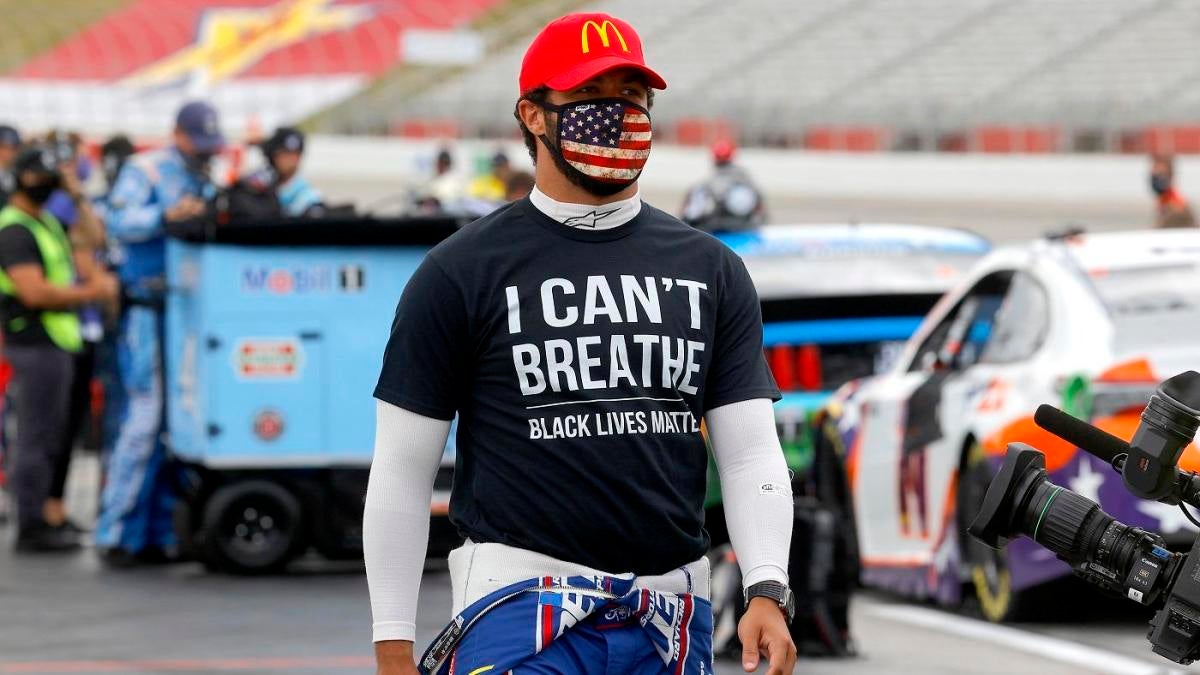 the Confederate Battle Flag at its events.  At  once,  the  decision  was  a response  to nation-wide demonstrations sparked by the police killing of George Floyd.
The organization had been trying to get the Confederate flag out of its scene for quite some time; five years ago NASCAR promoted a flag exchange, offering American flags in trade to anyone who
would turn in the stars and bars. The exchange generated more backlash than flags, and polite requests hadn't done much to cut Confederate images out of NASCAR.
Activism against racialized police violence in the streets, in conjunction with public appeals from NASCAR drivers, who made a video to express their commitments to promote racial justice and to learn, and explicit calls to strike the flags from Bubba Wallace, the only black driver on the top NASCAR circuits.
The Confederate flag ban is likely to generate some backlash (one truck driver has announced he would leave the sport in response) and may cost NASCAR some fans. It will also  generate a little bit of goodwill among people who aren't presently attending stock car races. It's probably a good move for the sport's longterm health, and certainly for the health of the nation.
The public story is that the demonstrations inspired the drivers to organize, but it's clear that the drivers gave the executives cover to do something they'd been wanting to do for a while. Maybe the execs let the drivers know how NASCAR would respond in advance of the video.
It's hard for me to think that many of the marchers in Minneapolis or New York or Houston had the flags at NASCAR events among their top 100 demands, but this is something they got quickly.
The protests didn't convince NASCAR execs that there was something wrong with Confederate symbols at its races; they were already there. The protests convinced them that there would be a base of support for NASCAR to take action.
Symbols matter. If you think Americans are (finally!) overreacting to the Stars and Bars, substitute in a swastika, a defaced crucifix, or a flaming American flag and think again.
Moving artifacts of the Confederacy (monuments, flags, statues of traitorous generals on horseback) out of exalted positions in American culture is surely a positive step.
So, here's a tiny story with a request for more information from anyone who has it:
Long ago, when I was a high school student in the suburbs of New York,  my team competed against
Great Neck South High School. They were called the "Rebels," and a Confederate flag hung above the pool deck. Its mascot was a Confederate rifleman, adopted when the school opened in 1958.
I'm more than a little embarrassed that at 15 I thought nothing of it. But I was a white boy worried about my races and the petty injustices I might face. (Urgh.)
Looking back, my obliviousness to the standard of slavery and racial oppression was hardly peculiar to me (see oblivious alumni). Not long after, CBS premiered a prime-time chase show starring the General Lee, a stock car with the Confederate flag on its roof. The Dukes of Hazzard was a hit, and ran for 6 seasons on CBS.
But back to Great Neck: At the time, it was a relatively affluent suburb of New York renowned for its schools, with a large Jewish population–no obvious connection to the Confederacy, and a number of signals that educators should have been particularly embarrassed to fly that flag.
A few years ago, I wondered if the school still supported the Rebels and still flew the Confederate flag. From Wikipedia I learned that–following a lynching in Alabama–David Gurfein, quarterback of Great Neck South's football team in 1982, proposed redefining the Rebel mascot as a revolutionary war soldier. The flags have been down for nearly 40 years.
Wikipedia reports that Gurfein went on to a career in the Marine Corps, retiring as a lieutenant colonel. In 2016, he ran a unsuccessful campaign for Congress representing Long Island as a Republican.
I'd like to summarize with some lesson about a different kind of Republican Party or the importance of persistence, but I can't help but think there's more to this whole story. Write if you know more.