I learned of the Tik-Tok K-Pop Trump ticket troll from my teen
daughter, when the large crowds the Trump campaign didn't quite turn up in Tulsa. She told me that many of her friends, high school students in Southern California, had requested tickets–even though they didn't support Trump and had no way of getting to Tulsa.
Trump's campaign manager, Brad Parscale, had been bragging that more than one million people had requested tickets for the event, and Trump himself always bragged about the crowds. There was no way that they could all be accommodated, of course, but Parscale was pleased to announce that he was harvesting data. Tickets would be first-come, first-serve, with arena seating; the campaign planned an overflow outside the BOK arena, which could hold somewhere near 20,000 people.
Although die-hards had started lining up outside the arena days in advance, giving interviews testifying to their commitment, plus an obliviousness to the ongoing global pandemic (>120,000 deaths in America at this writing), there was no overflow event because there was no overflow. Fire officials estimated the arena was a little under 1/3 full. Enough space to socially distance, but the pictures look like everyone was trying to get up close.
Too bad.
There was no way the teen trolls could have cut into the turnout–the campaign kept announcing a welcome until the rally started, and took requests up until the last minute. But they surely could have tricked Trump's staff into massively inflating expectations for everyone–especially Trump's.
That was the plan. Media accounts credit K-Pop and Tik-Tok fans, but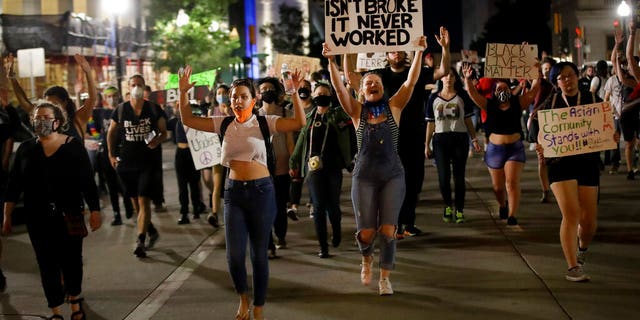 my daughter says she saw the action on Instagram. The point is that it was a low-cost, low-risk effort by (mostly) young people to dip into a political protest. They trolled Trump, got into the news, and occasioned the chance for all of us to talk about Trump's very weak support among young people, underscored by the demonstrators outside in Tulsa. Anyway, the kids got to laugh or smirk or smile knowingly.
They had to give some contact information to the Trump campaign, which may mean some annoying email appeals. It's pretty unlikely that they'll offer much in the way of campaign contributions.
The ticket trolling requests represent a tactical innovation, one of many responses to the challenges of the #coronacrisis. Quarantines and caution have imposed new strictures on political protesters. Initially, I thought most activism would move online, and organizers would struggle to find ways to get attention and exercise influence.
Early on, we saw driving protests by immigrant rights activists, and then by the open-up protesters. But people were quick to get out of their cars and assemble at State Houses–and elsewhere, deploying familiar forms of demonstrations, sometimes armed, sometimes costumed.
The racial justice protests were larger and more extensive, and it looks like a greater share of the protesters wore masks. But large assemblies, even outdoors, represent risk in the pandemic, and organizers will keep
trying to find new ways to protest and build a future.
Less amusing is a smaller contagion of car attacks launched by right-wing extremists on protesting crowds. You'll remember that in Charlottesville, a frustrated white nationalist demonstrator drove his car into a crowd, killing a young woman, Heather Heyer.
It doesn't take a lot of organization or coordination, and it seems to be spreading. There have been at least 50 vehicle ramming incidents at demonstrations in the past couple of months, more than a third linked to deliberate right-wing efforts, with another two dozen under active police investigation. Unlike the teen ticket trolls, this is criminal and punishable.
In America, people will find a way to protest, even in pandemic, and there will be more coming.